Bookkeeping refers to the regular recording of a company's financial transactions. To make a significant operating, investment, and financing decisions, businesses are required to track all of the information in their books. We have gathered some amazing Corporate bookkeeping tips for small businesses that you shouldn't ignore.
The individuals in charge of a company's financial records are called bookkeepers. The bookkeepers are responsible for keeping track of all incoming and outgoing transactions occurring inside the company.
These are some basic jobs for bookkeepers:
Keeping track of financial transactions
Debit and credit posting
Generating invoices
Managing payroll
Keeping and balancing ledgers, accounts, and subsidiaries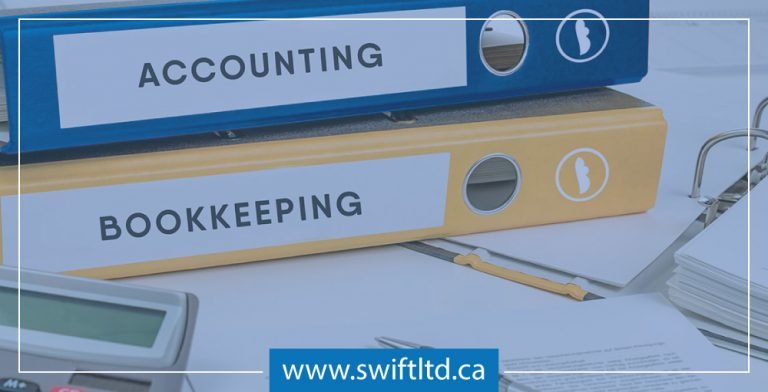 Importance of Corporate Bookkeeping 
Though a majority of business owners regard bookkeeping as an inescapable misery, it is one of the most important aspects of running a successful business. Consider some of the advantages listed below to understand its significance:
Bookkeeping provides a clear and detailed record of all the money coming in and going out of your business. This information is essential for preparing financial statements and tax returns.
Bookkeeping can help you monitor your expenses and identify the potential areas where you may be able to save money.
Without accurate and up-to-date bookkeeping records, it would be impossible for a company to make sound financial decisions or monitor the progress of its business.
Bookkeeping gives valuable information that can be used to make decisions: What parts of the business to refrain from investing in; where to invest in in the future.
You do it because the Canada Revenue Agency (CRA) requires you to file an income tax return. Performing bookkeeping is necessary for your company to ensure its compliance with the CRA regulations.
You can spot errors quickly if you keep the books up-to-date. When performing monthly reconciliations, bank errors will become apparent. Customers that underpay invoices will also be promptly detected so you can get every dollar.
With the up-to-date booking, you will be able to learn: 
How much cash is available to the company?
What amount will the company require during the upcoming month, quarter, and year?
How much income tax and sales tax will you have to pay?
Who is your borrower?
Who do you own money?
Bookkeeping will make it easier for accountants to acquire a business loan in case they need financing for their company. By accurately showing your company's performance and producing a projection, you will be able to satisfy the bank that the loan will be repaid. 
Handy Corporate Bookkeeping Tips & Tricks You Must Know 
Although bookkeeping can be a daunting task, with these easy-to-follow Corporate bookkeeping tips and tricks, you'll be keeping your books in order in no time:
1- Maintain a detailed ledger:
While it may seem like an obvious tip, keeping track of all your bookkeeping transactions in one place works wonders. Having a single ledger will make it easier to spot errors and discrepancies.
2- Stay organized:
It goes hand-in-hand with keeping a detailed ledger. Categorize bookkeeping entries; they're easy to find later. It is a trick that will save you a lot of time and headaches down the road.
3- Double-check your work:
It is crucial for catching mistakes. Whether you're entering data into your ledger by hand or using bookkeeping software, it's important to take the time to review your work before moving on.
4- Keep accurate records:
While it may seem like a no-brainer, maintaining proper records of your bookkeeping transactions is necessary. Not only will this help you stay organized, but it will also come in handy if you ever need to provide proof of a transaction.
5- Stay up to date:
One of the most important Corporate bookkeeping tips is to stay current with your bookkeeping. It means regularly reconciling your accounts and keeping track of any changes in laws or regulations that might impact your business.
6- Separate your business transactions:
For simplified bookkeeping, you must keep your business transactions separate from your personal ones. If you combine your business transactions with your personal ones, you'll have to sort through them for hours when preparing your books.
7- Use bookkeeping software:
The simplest method to keep track of all of your business activities is with bookkeeping software.
 If you are establishing or running a business that you expect to flourish, you should consider cloud-based paid software such as Xero or QuickBooks Online.
Bookkeeping software offers many benefits for businesses of all sizes. Most importantly, it can help to save time and money by automating many of the tasks associated with bookkeeping.
For example, manually entering transactions into a ledger can be time-consuming and prone to mistakes. Bookkeeping software can automatically update records when you make transactions, eliminating the need for manual entry.
How Much Does It Cost To Hire A Bookkeeper In Canada?
Because of the additional expense, many newer business owners are unwilling to hire a bookkeeper. However, we have already mentioned above that accurate bookkeeping is indispensable in running a successful business.
A qualified bookkeeper can save you money on pricey record-keeping and tax filing errors.
Now that you understand the significance of proper bookkeeping, the following question is how much a bookkeeper typically charges.
It depends on the following:
Employ a full-time in-house bookkeeper (~$4000 a month + overhead costs)
Hire a part-time self-employed bookkeeper (~$20-$50 an hour)
Use an outsourced bookkeeping service (~$500-2000/month)
Conclusion:
In a nutshell, proper bookkeeping gives you valuable insight into your business and an accurate evaluation of its performance. It also gives you information to make broad strategic decisions as well as a yardstick for revenue and income objectives.
This blog post is all-embracing to provide you with all the guidelines and information you have been looking for about bookkeeping. Want to discuss more bookkeeping or looking for bookkeeping services in Calgary, contact us now to schedule a meeting.